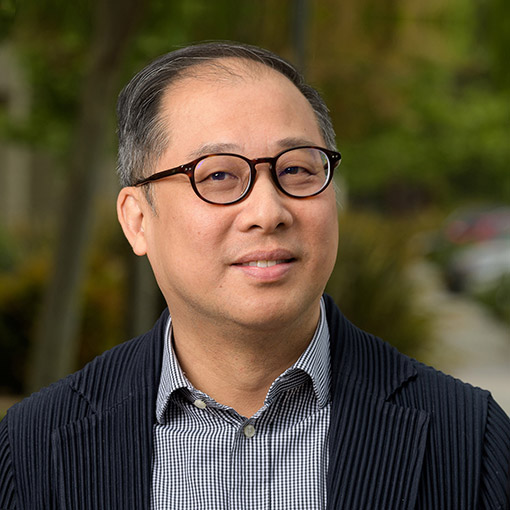 Jonathan's life has been shaped and influenced by notable cultural and economic events that remain seminal influences on his outlook, optimism and approach. Abundantly bicultural, bilingual and at home in two contrasted but complimentary locales, Jonathan was born in Hong Kong and spent his early childhood growing up in one of densest and most vibrant cities in the world. Immigrating to America as a teenager in the mid-1970's when Silicon Valley was a nascent engine of scientific knowledge, technological innovation, creativity and entrepreneurship with global implications made a lasting impression.
From an early age, Jonathan was fascinated by buildings and spaces within and between. His interest in pursuing architecture stems from a strong belief in its constructive social purpose that ultimately improves people's lives through well-considered design.
Jonathan founded LPMD Architects with his partners in 2005, a logical outgrowth of 18 years in a highly successful career of professional practice, property development and construction, both in North America and Asia, under the employ of top tier development consortiums and professional practices. He became President of the company upon retirement of his predecessor in 2011.
A seasoned architect and professional manager, Jonathan has a proven track record in building design, urban planning, construction and property development over a wide range of built projects in the U.S., Japan, China and Hong Kong. He is particularly experienced in high density mixed-use and urban infill projects, with recognized expertise in development strategy, design, coordination, and management of large scale complex development projects from inception to completion. Since beginning his professional career in 1986, Jonathan has designed and managed over 25 million square feet of built projects in the U.S. and across Asia.
Jonathan graduated with a Bachelor of Architecture degree from the University of Southern California with honours and subsequently pursued graduated studies at M.I.T. and Harvard University to earn master degrees in architecture and urban design respectively. He received internship training as a graduate architect with the San Francisco office of the internationally renowned practice of Skidmore, Owings and Merrill (SOM). He later joined the office of Kaplan McLaughlin Diaz (KMD) as a core member of its award winning design team.
A licensed architect in the State of California, Jonathan is a member of the American Institute of Architects (AIA) and the National Council of Architectural Registration Boards (NCARB). Jonathan enjoys spending time with his family, travelling globally and attending BSF to faithfully study the words of God.